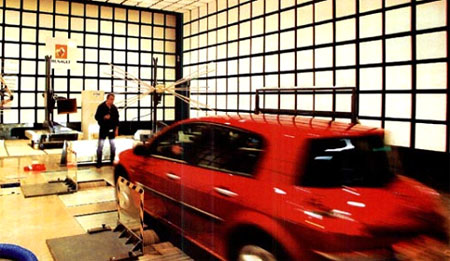 [International Press] ISTituto Superiore Mario Boella Institute (ISMB) and STMicroelectronics announced the establishment of a technology center electromagnetic interference, to solve the smart IC automotive electromagnetic compatibility (EMC) issues.
As electronic systems become smaller and smaller, faster processing speed of the chip, the physical limitations of automotive semiconductor automation systems because of electromagnetic compatibility problems caused by growing stronger and stronger, and the resulting difficulty in designing an integrated component increases.
Giampietro Maggioni STMicroelectronics Automotive Division director, said electromagnetic technology Competence Center (EMCC) is an important part ISMB worldwide collaboration with industry vendors. This line of thinking in Europe and other parts of the world, have a successful sexual experience, and have achieved remarkable success. In EMCC center, researchers will collaborate with experts join hands, looking for the automotive product design meets international EMC standards, low cost, high reliability solutions.
Develop a simulation of circuit performance modeling techniques early in the product development on circumvent incompatible electromagnetic problems, thereby reducing design costs and shorten time to market, improve product reliability and performance, become all automobile manufacturers to solve the number one technical problem today.
Professor, University of Turin, ISMB the EMC executives Vincenzo Pozzolo said IC increasingly complex, requiring designers to design at the beginning of the problem must be solved EMC integrated circuits. Car must wideband interference to normal signal IC greatly affect the high noise in the work environment with IC. The project will help to improve car safety and reliability of the product.